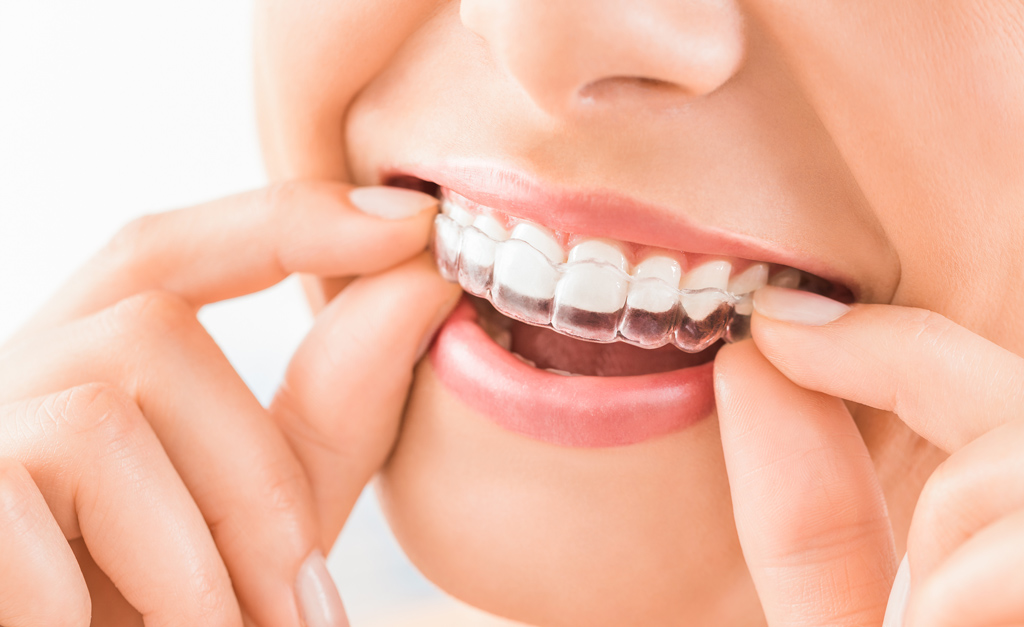 Invisalign treatment is where a series of clear, light, and customised plastic appliances called 'aligners' gently move teeth into position. These aligners are changed regularly until the perfect result is achieved.
FAQs
Which is better: Invisalign or braces?
Both Invisalign and braces have their benefits and disadvantages. Depending on how your teeth are, one treatment could be better than the other.
Invisalign is popular for being virtually invisible and removable which makes eating and brushing easier. However, your treatment cannot progress if aligners are not worn for at least 20 hours a day whereas progress is certain with braces as it is fixed onto your teeth.
How long throughout the day do I have to wear my aligners?
The simple answer is 24/7 except when eating and brushing your teeth. You need to wear them for a minimum of 20 hours a day for your aligners to fit accurately and for your teeth to move as planned. Although you must take your aligners out while eating to prevent damage to them, drinking water with your aligners in your mouth is fine.
What happens if I don't wear them according to the prescribed daily schedule?
When your aligners are not being worn, your teeth are not being moved towards their planned ideal positions. Worse still, there is a chance that they can relapse back to their original positions if you don't wear them for a prolonged period of time. This will likely prevent your next set of aligners from fitting properly and may eventually cause your treatment to be extended beyond the planned time frame.
What happens if my aligners break?
It is rare for this to happen because even if there is wear and tear to the aligners from use, you will be wearing a new set every 7-10 days. However, don't stress or panic if it does happen! Simply wear your next set of aligners or contact us if you don't have it. If breakage happens only a couple of days into wearing your new aligners (very rare), wear your previous aligners if you have them or simply give us a call for advice on what to do next.
Do I need to clean my Invisalign aligners?
Always rinse them in water after removal (never hot water as this can warp the material)
Brush and floss your teeth before putting them back in. If this isn't possible, rinse your mouth out with water.
Clean aligners with soap or dishwashing liquid daily (not toothpaste)
Soak your aligners in denture cleaning solution or tablet a couple of times a week if needed.