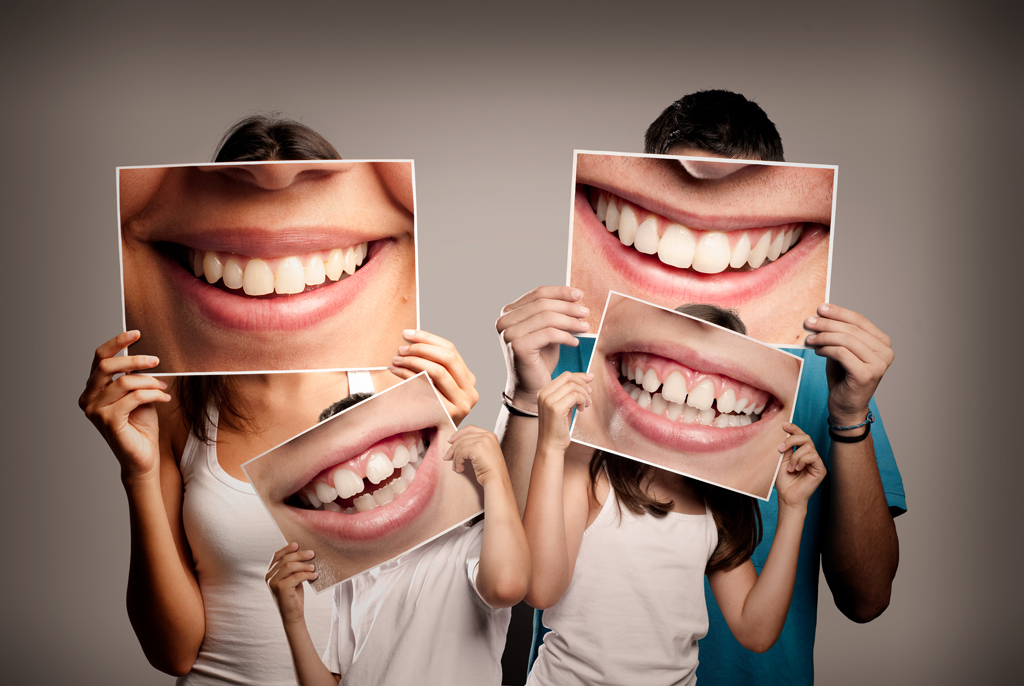 Family Dentistry
Manage your kids dental health
Too often, our dentists meet patients with bad/traumatic dental experiences when they were younger, which has led them to avoid seeing dentists as adults. This frequently manifests in the form of severe tooth issues which could have been avoided or treated easily.
Looking after teeth from a young age is not only important for your health, but to also prevent a fear of dentists for life-long care. The Dental Club is your family dentist making this an easy regular health check for the whole family.
FAQs
When should I bring my little one to see a dentist and what does it involve?
As mentioned above, The AAPD recommends that a childs' first dental checkup occurs as soon as their first tooth erupts or before your childs' first birthday.
The first few visits are about introducing your child to the dental environment. We will show them the dental chair, count their teeth, maybe talk about and encourage their brushing and cleaning. Primarily, it will be a discussion with you about their home oral hygiene routine,diet and to answer any dental queries you may have.
While it may seem rather simple compared to what an adults' dental appointments are like, the goal is to ease them into seeing a dentist so they will be more dentally ready for more complex things in the long run. We have found that throwing kids into the deep end if they require dental work and have never seen a dentist before, tends to be a much more stressful experience for both the parent and the child.
How do I prepare my child before their appointments?
Some tips to help parents before their first dental appointment:
Treat a dental visit like it's just one of the normal things you do occasionally – sort of like having a haircut
Practice the dental appointment at home. Things we will likely do:

Count their teeth
Sit in a chair that moves.
Use a little dental mirror
Ask them how they brush

If your child is very young, there are plenty of media out there which talks about first dental visits (Eg. Peppa Pig, We're going to the dentist etc
Even if your son/daughter seems well adjusted – DO NOT speak or joke about your own fears or misgivings about the dentist. This may project onto your child, making them resistant to coming in to see us.
If they are fairly well behaved, you can sometimes bring your child in during your own dental
I'm terrified of seeing a dentist! What should I do?
It's important to know you're not alone! Dentophobia – the fear of seeing a dentist, is one of the most common fears in the world, affecting more than 26% of people. That's one in every 4 people that walks through our doors!
Our number one tip, if this describes you, is to have a chat with our friendly receptionists over the phone or face to face about your concerns. Our lovely staff will talk to you about what to expect and inform our dentists about any needs or worries you may have. Know that there have been various advances in dentistry – particularly in the area of sedation and sleep dentistry. These optional tools aim to make your appointments more pleasant and we can discuss your options if you are interested.
Finally, it is important to realize that you are in absolute control of your visits and that we will accommodate visits to be done at your own pace. A lot of people feel pressured that they need to get in the chair, get the dental work done right away cause everyone else does it that way. This just puts unrealistic pressure on themselves when they come in. Everybody is different and it's important you feel comfortable through the whole process, in your own time, in your own way.
My tooth doesn't hurt. Can I wait till it does before I get fillings done?
While it may seem like a good idea (and cost efficient) to hold off on having a filling done till it becomes sore, the reality is quite different.
A lot of times, early signs of a cavity can be put down to general sensitivity to cold things like eating icy or sweet foods/drinks – which people can often ignore very easily.
Usually, by the time a tooth starts aching, enough to see a dentist, more complex and costly treatments are often required as the cavity has become much larger or the tooth has become infected. In contrast, if a cavity is found early and treated then, the overall costs are significantly lower for you. More importantly, you will be able to dodge a toothache from happening in the first place! Trust us, they aren't pleasant.
Do fillings last forever?
Unfortunately not. As with all things, in time, they may fail.
Typically, fillings fail through recurrent decay where new cavities form around the same area – this is why it's important to ensure an improvement of your oral hygiene in the area after having a tooth filled. Other causes of failures may be restoration loss (if it dislodges) or further tooth damage/fracture. There are various reasons why this occurs such as having a deep, heavy bite, clenching/grinding, diet etc. Our dentists can discuss these risks with you prior to having a tooth filled to give you a better idea of how long a filling might last.
So I need a mouthguard. Are ones offered by dentists better than ones bought over the counter at a chemist?
While over the counter mouthguards and ones done by a dentist may look similar, there is a world of difference in their quality and how they perform in real-life use. This has to do with how they are made.
Dentist provided mouthguards are custom fitted to your teeth and gums while over the counter mouthguards are self molded from a universal sized blank. As a result, mouthguards made by a dentist tend to be much more comfortable because of their superior fit, which in turn provides better protection for your teeth when playing sports.
We often see many kids stop wearing poor fitting guards which significantly increases their risk of dental injuries especially in contact sports. In addition, long term use of an ill fitting mouthguard can cause potential dental issues such as over-eruption of uncovered teeth and tooth wear.